National Treasures 600mmx400mm $3200 SOLD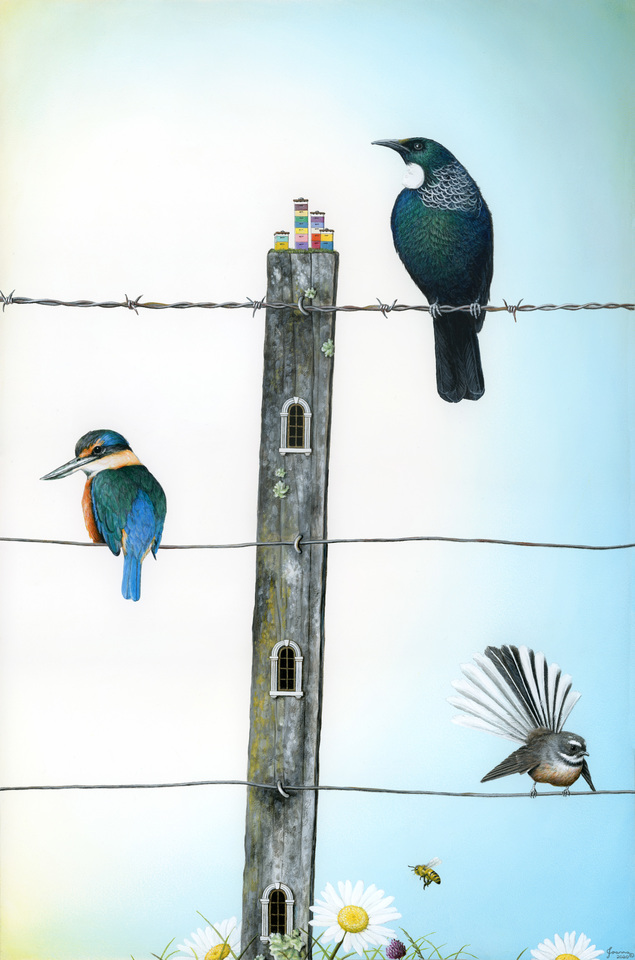 In a similar vein to Birds and the Bees, this painting celebrates and holds our native birds dear. It puts a spotlight on the importance of their protection. It emphasises the constant need for balance in our environment and learning to live better alongside nature.
This piece gives everyone the option of purchasing a portrait version.