A Box of Birds 950mmx750mm $9,500 SOLD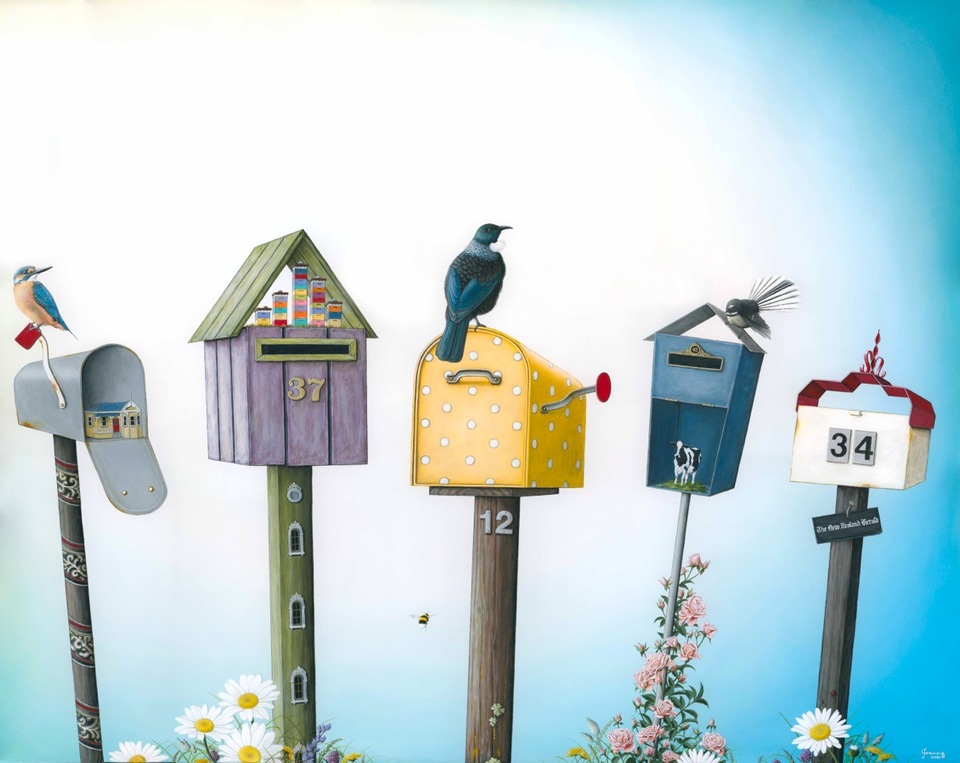 This is a commissioned painting inspired by past pieces such as 'Down to the Wire' and 'No Junk Mail'. The couple that commissioned this were torn between a painting with letterboxes or native birds. It was a easy fix to combine both themes, and 'A Box of Birds' unfolded.
I realized that others would also enjoy this fun loving painting. Therefore to share it, I decided to add the meaningful details important to them after it was scanned for prints, leaving them with their own special version.