Apples of my Eye 800x600mm $3500 SOLD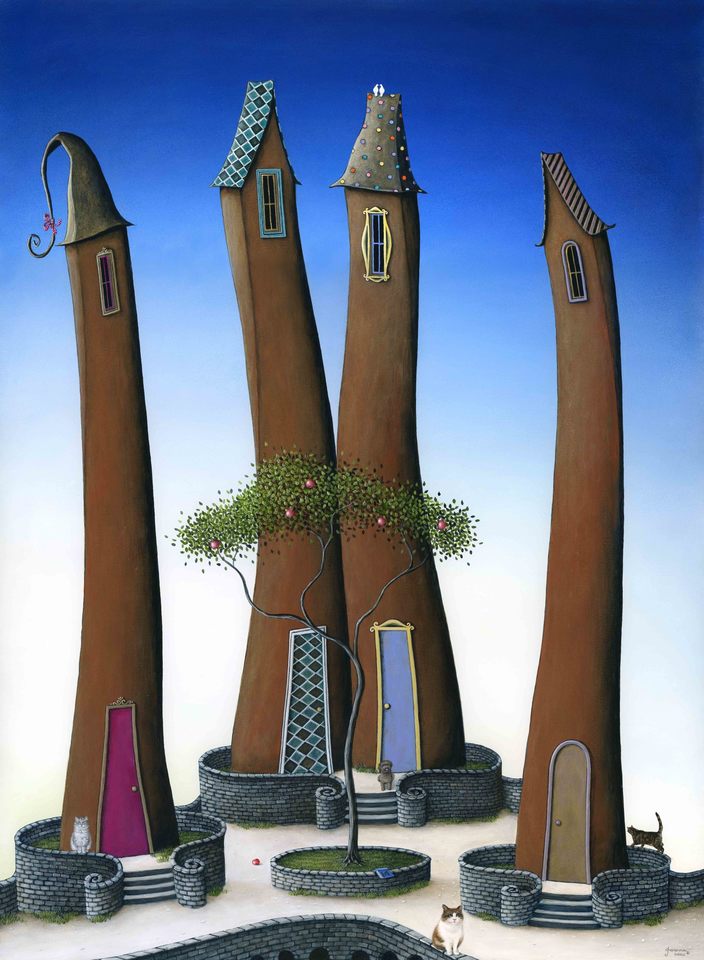 Apples of my Eye was a blast from the past, bringing back a old concept from the earlier days in my career.
It was fun to recreate with this past concept of my 'wobbly houses' and bring elements of my new and evolved style together.
This was a team effort, working with the client to symbolize the love of his wife and family through the present and the past. I used different elements like the apples and family tree, in memory for their love ones who had passed and their immediate family represented as the houses.